A much needed space for indoor sports for the Montana Richland County community is in the works! For more info on this project and updates you can check out the Richland County Sports Complex Facebook page.
Some History
I have wanted to have a batting cage facility in our community for many years. Finally I took it upon myself to see if I could get something going. After little or no progress I decided to create a board. The board created was of local Baseball and Softball leaders.
With a board formed the next job was looking for a location and getting nonprofit status established. Nonprofit status has been obtained and bank account opened to accept donations.
We found a great starting location with the cattle barn at the Richland County Fairgrounds.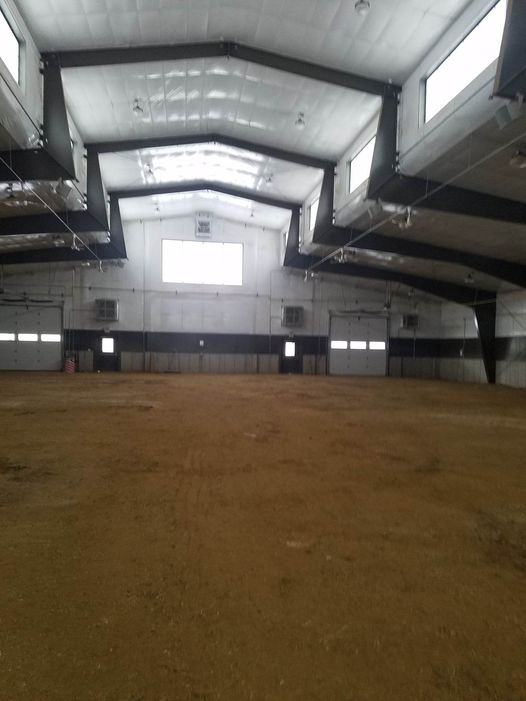 Short term plan is to get up some batting cages and some space to throw the ball around.
Initial layout plan-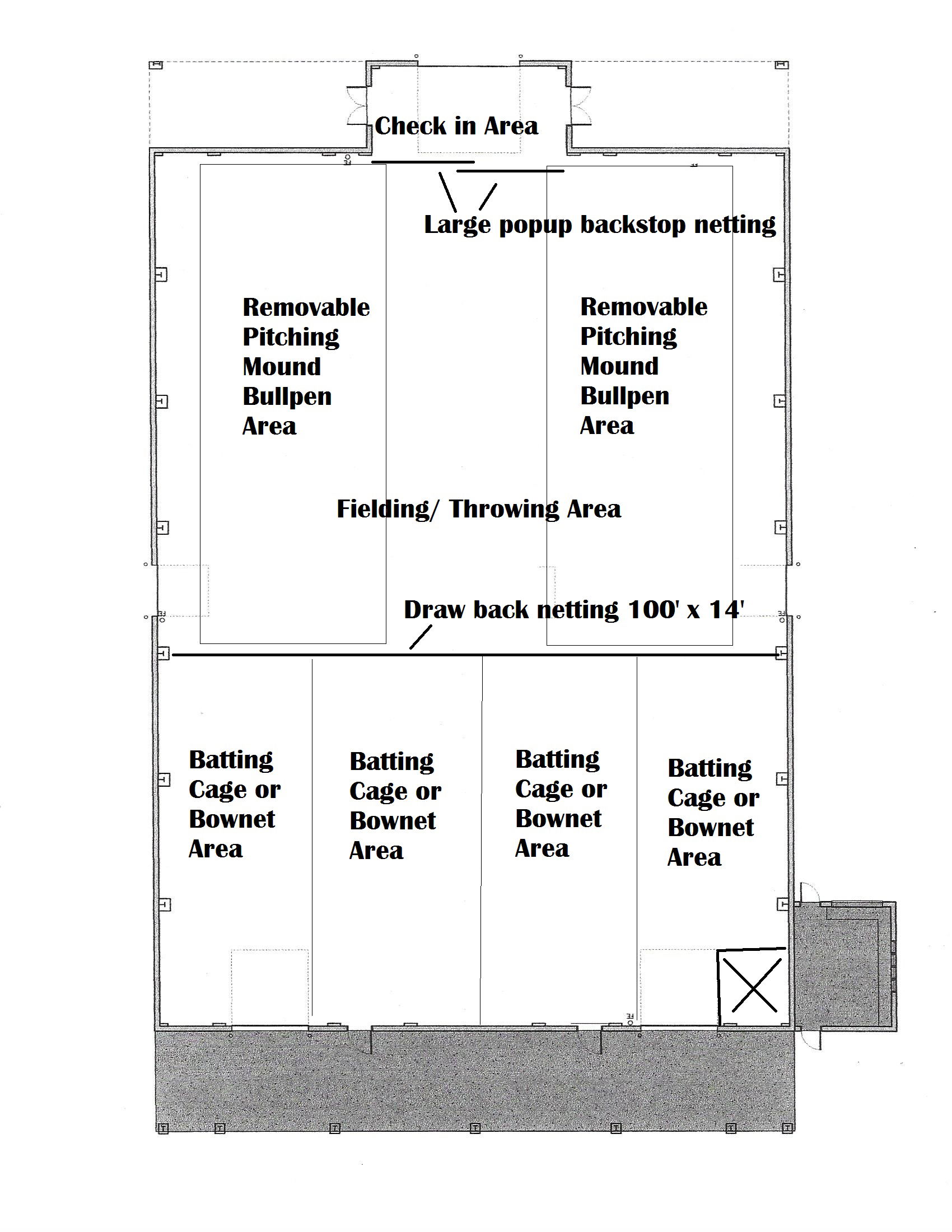 We will have many decisions to make as a board for the future of our project. Eventually we would like our own building with the long term plan to include other sports. For Donations we have a sponsor banner program and a GoFundMe on the Richland County Sports Complex Facebook page.
Long term layout idea-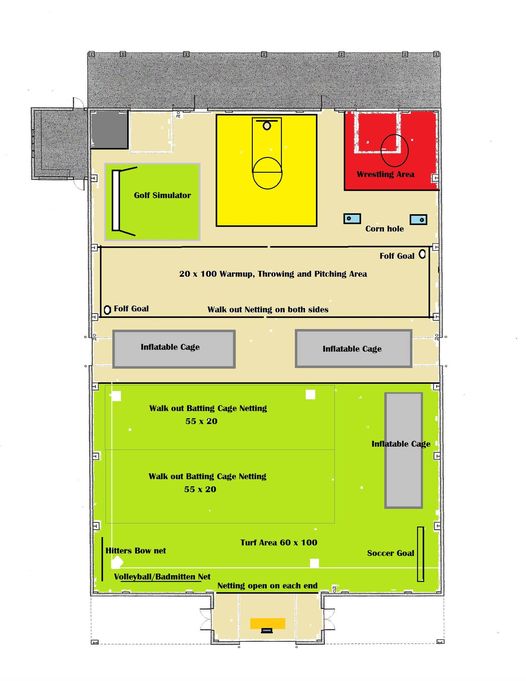 This will be an amazing opportunity for our community to finally have an indoor batting cage facility! Excited to see how the Sports Complex will improve our Baseball and Softball programs!
-Coach Roth